Ethics, PR, and the Communion of Saints in the Big Easy
September 25 @ 9:30 am

-

10:30 am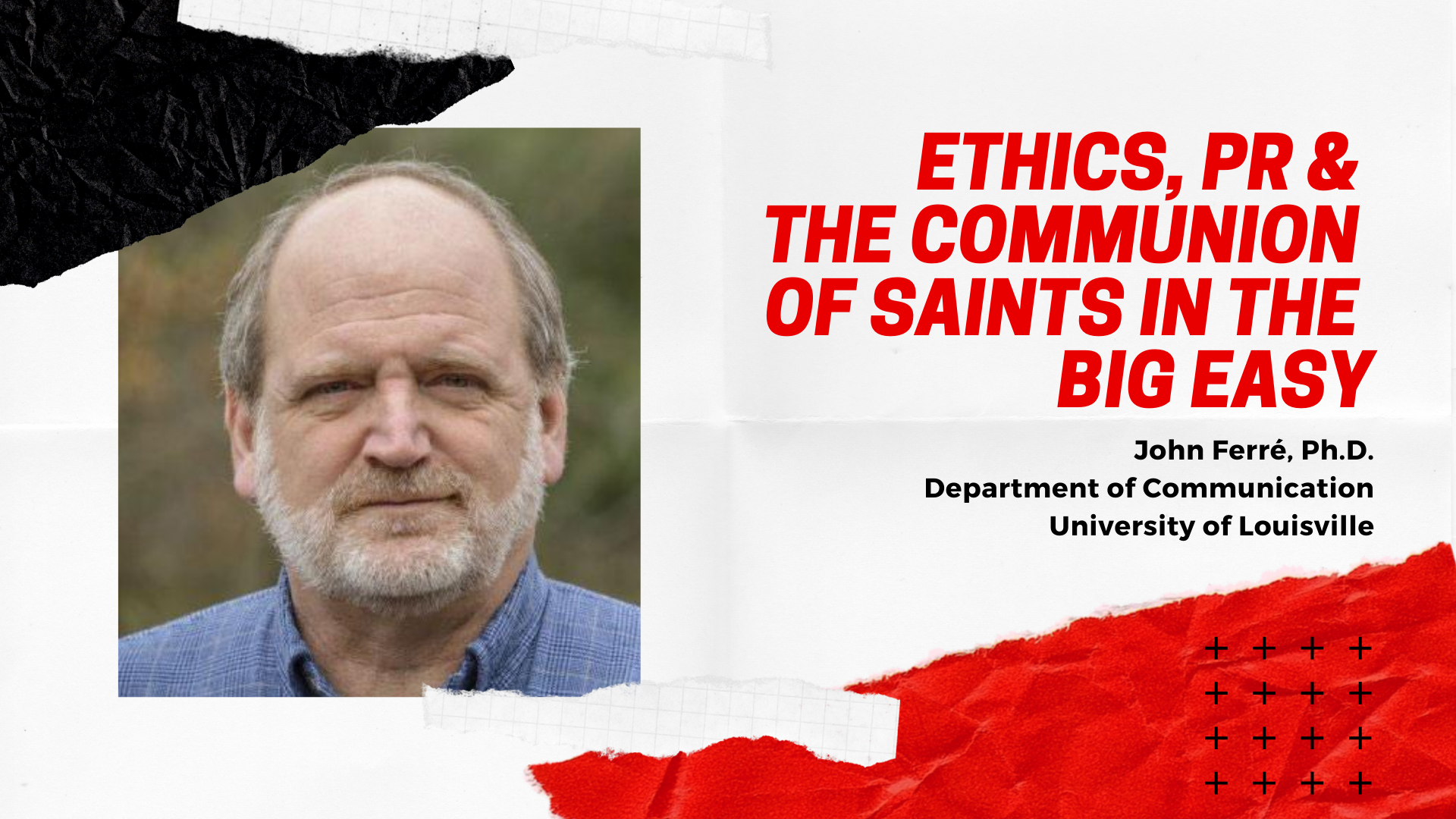 Ethical behavior is a cornerstone of our commitment to one another as practitioners and to our clients. September is PRSA Ethics Month, and as such, we have a special program designed to help us explore our Code of Ethics through a compelling, recent case study.
John Ferré, PhD, a profession in the Department of Communication at the University of Louisville, will present, "Ethics, PR, and the Communion of Saints in the Big Easy," which will explore how PR counselors represent their clients in the court of public opinion. The discussion will revolve around the public relations assistance that the New Orleans Saints provided to the local archdiocese as it managed its sexual abuse scandal. Dr. Ferré will explain the case, highlight the ethical issues it presents, and then moderate a discussion among attendees.
Join us for our virtual September meeting! Zoom link will be sent to attendees the afternoon before the program on September 24.